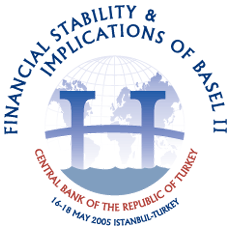 &nbsp &nbsp &nbsp &nbsp &nbsp &nbsp &nbsp &nbsp
FREQUENTLY ASKED QUESTIONS
Where is the Conference going to be held?
The Conference will be held at Swissotel the Bosphorus, Istanbul.
Is there a fee for the Conference?
There is no registration fee or any charge for the Conference materials, however the transportation and accommodation costs are expected to be covered by the participants themselves.
Will you make the hotel reservations for us?

We will gladly make the hotel reservations for you. Please find the Accommodation forms at your mail boxes.
For further questions please do not hesitate to
contact us.